Sponsors
Major Sponsors
The Epping Club

www.eppingclub.com
Epping RSL (Sub Branch) & Community Club Ltd
45-47 Rawson Street
Epping NSW 2121
Phone: (02) 9876 4357
Fax: (02) 9876 1153

1300 Home GP

http://www.sydmed.com.au/
We are Sydney's oldest medical deputising service, established in 1966, covering the entire metropolitan region from the Greater West to the Northern and Eastern suburbs.Our current service operates 24 hours a day 365 days of the year for patients of our members.

Innovations – Gladesville and Burwood Heights

NWSWF

FDC Construction and Fitout

Gema Group

www.gema.com.au
A diverse company, The Gema Group has experience in almost every aspect of food service imaginable. This includes, but is not limited to:

high quality corporate events
large & diverse sporting events
weddings & private functions
private & government venue catering
intimate private parties &
on site catering at just about any venue
Medical Partner
Cherrybrook Physiotherapy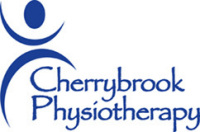 Cherrybrook Physiotherapy the leader in The Hills District for Physiotherapy and Sports Injuries.
Cherrybrook Physiotherapy is committed to providing high quality, evidence based physiotherapy services to our clients. We treat our patients with a "hands on" approach, as well as exercise therapy and teach self management techniques.
We also use Pilates Method of exercises and conduct hydrotherapy classes. Patients are given individual attention and given individualized programs to help make their recovery as short as possible.
Supporting Sponsors
Atilight Developments
At Atilight we provide a wide range of electrical services, consultancy advisory services and data communications work for domestic and commercial clients. Our mission is to cater for all of your electrical, data and communications needs, however big or small. We seek to build a relationship with you, meet and exceed your requirements. We are committed to quality and complete customer satisfaction.
Pages Event Equipment

Pages Event Equipment are the best equipped and most innovative event hire company in Australia. We have een servicing the Australian market for over 50 years. The key to our success is the research, knowledge and application of current logistic management techologies and procedures. We have a committed and experienced workforce, some of whom have been with the company since it began in 1957. Pages has developed it's own in-design and manufacturing capability which gives it the flexibility to meet each client's individual expectations. This ensures that it supplies a signature event as required.
Gear Sponsor
Stanno

The McGrath Foundation

http://www.mcgrathfoundation.com.au/
story well known in Australia, Jane and Glenn McGrath's much-publicised experience with breast cancer led to the formation of what has become one of Australia's most respected and recognised charities, the McGrath Foundation.

Because of their experience came the belief that every Australian family experiencing breast cancer should have access to the support of a breast care nurse shaping the McGrath Foundation's mission is to ensure every Australian family experiencing breast cancer has access to a breast care nurse no matter where they live or their financial situation. The Foundation estimates 150 McGrath Breast Care Nurses are needed to achieve this. Only then, will every family in this situation have access to optimal care.

Today, the McGrath Foundation is considered to be one of Australia's leading breast cancer support organisations, with over 19,300 Australian families supported by our 81 McGrath Breast Care Nurses 

Football NSW

City of Ryde

www.ryde.nsw.gov.au

Football Federation Australia

 www.ffa.com.au